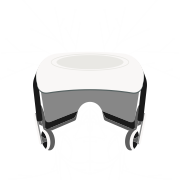 AT XOREK WE VALUE
CREATIVITY
TECHNOLOGY
STRATEGY
USABILITY
Bringing Business Ideas to Life via use of Technology & Creativity
Hello! Welcome.
UNLOCK YOUR POTENTIAL
At Xorek, we build brands, products, and services by exploring the vast expanse of CREATIVITY & TECHNOLOGY.
Case Study
A beautiful responsive website, branding, brand guidelines, ...

Things to know about
XOREK TEAM
Building great brands is exciting, yet very demanding. We see that greatness as faraway stars. We know they are out there. We just need to find a way to reach them. That's why we combine deep strategic insights with tactical experience and set it on a base of the good design.
You can say that our capabilities orbit around strategy, technology and design.
Clients' testimonials
Your respect is the best reward for our work
I have had different 'not so good' experiences with graphic artist before I got introduced to xorex, we have been enjoying xorex services for a little over two years and trust me its been a good one. The creativity is unbeatable and the professionalism is second to none. Xorex reads into the soul of a brand, gets the idea and runs with it, you will be amazed at the result. Trust xorex for your complete branding solutions.
FISAYO DAYO-OYELAKIN
Creative Designer/CEO
My name is Lucy Abiodun, the CEO of theStylist Konsultz and Founder of StyleHubDaily.com. I got introduced to this wonderful team "Xorek" at the point when I was stuck with ideas on web optimization and graphics branding for my business - and the creatively innovative ideas I received from Xorek has been a major pacesetter for remarkable results thereafter.
ABIODUN TOLULOPE
Image Consultant
In fermentum orci nunc. Vestibulum eros massa, sagittis at orci sit amet, fermentum interdum mi. Aliquam egestas tellus vitae felis tincidunt vulputate. In ac venenatis nisl. Nam eget quam ut augue eleifend commodo.
OLADAPO OGUNDEKUN
MD/CEO - BrandCast
OPEN FOR YOUR CONTACTS
You're always welcome to get in touch with us